We Care is conducting an online auction December 4 – 6, 2020. Click here to view the catalogs and bid online.
We will be broadcasting live on Xfinity by Comcast Channel 2 (KGOV) in Kokomo during the following times:
Sunday, 12/6/2020: 1pm – 6pm
Don't have Xfinity in Kokomo? Watch the broadcast here:
Auction Catalogs
There will be 4 live online auctions and 2 online-only auctions. Curious how this works? Click here.
To view the individual catalogs, register, and bid online, click on one of the images below!
---
Previous Auctions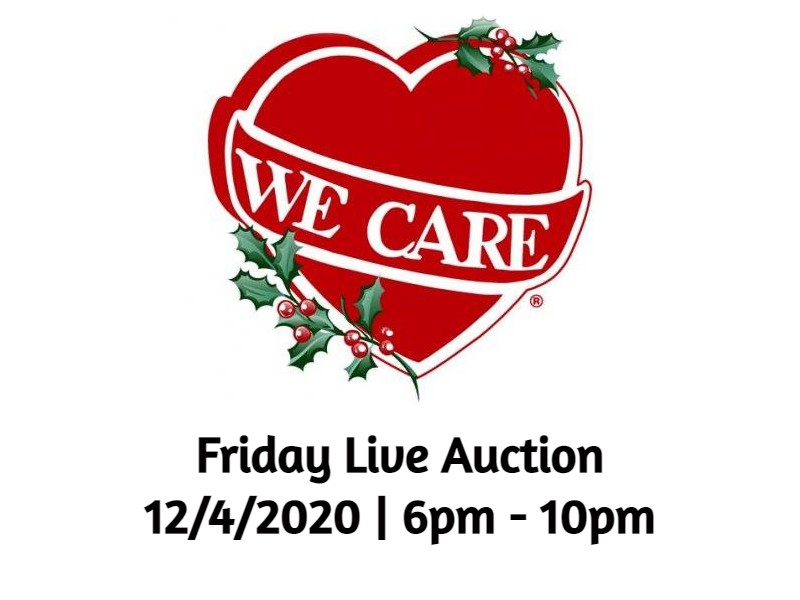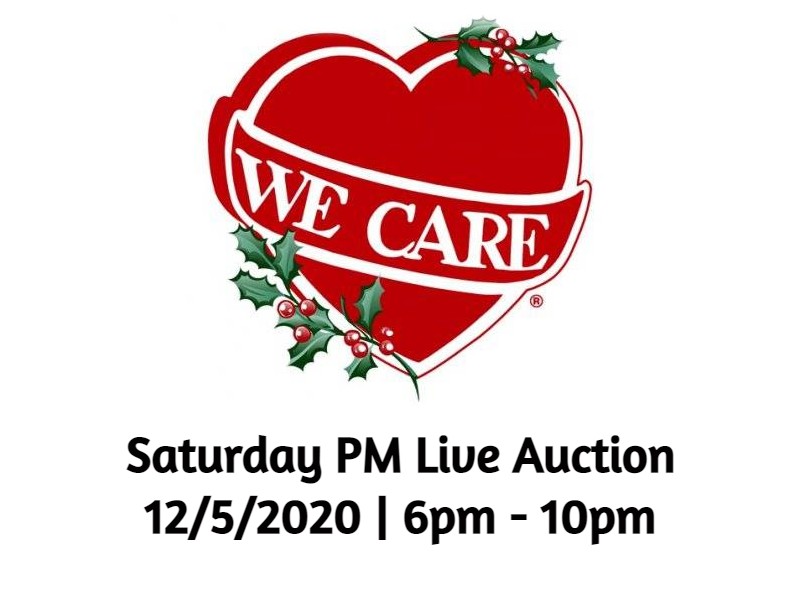 How It Works
We Care has partnered with Earlywine Auctions to create a way for you to bid online on items this year. Due to the current pandemic, this is the only way bids will be accepted for our regular bid lots. Online bidding is conducted by HiBid.
To allow you to pick up items throughout the weekend, we have created multiple online auctions. HiBid requires you to register for a free account in order to bid online. Once you have created an account, you will then need to "register" for the specific online auction you want to bid on. Please note that We Care will receive basic registration information, such as your first and last name, phone number, and address. By registering for an online auction, you consent to the use of your first and last name and the city of your address for use on all broadcast formats (for example, Jane Doe from Kokomo). We cannot guarantee anonymous bidding this year.
NOTE: When providing payment information, you may receive an error that your address is incorrect. If this happens, please enter only the number portion of your street address (for example, if your address is 123 S. Main St., enter ONLY "123".) This is a known issue with the HiBid system.
We recommend watching this video that explains how to register and place a bid before the auctions begin. After watching the video, if you still have questions, please click here to email Earlywine Auctions for assistance.